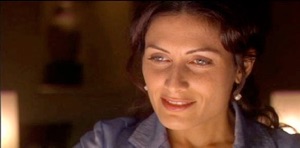 Biography
Since graduating from USC School of Cinematic Arts, Alice Brooks has photographed award-winning features, music videos, and commercials.
Her 2019 work includes IN THE HEIGHTS for Warner Bros. directed by Jon M. Chu and HOME BEFORE DARK (pilot and season one) for Apple TV+, Paramount TV, and Anonymous Content.
She is known for her dramatic lighting and powerful camera movement, as demonstrated by Paramount's THE LXD (director Jon M.Chu) and TAINTED LOVE (starring Orlando Jones and Eric Roberts). Ad Age described THE LXD as "by a wide margin, the most beautifully filmed, elaborately staged web series in the history of the medium." .
Her previous work include the soon to be releases NEVER TOO LATE (dir. Michael Lembeck, starring Ellen Burstyn and James Caan), last years ALEX AND ME (Warner Bros.) and official selections and premieres at film festivals, including Tribeca Film Festival (ROOTS IN WATER, directed by Domenica Cameron-Scorsese), Cannes Film Festival (THE BAKE SHOP GHOST) and Sundance Film Festival (PRETTY DEAD GIRL). She has also worked on music videos including Justin Bieber's Santa Claus is Comin' to Town, which was shot in 3D and can be seen at the beginning of Sony Picture's Arthur Christmas.
Brooks is a member of the International Cinematographers Guild and is featured in the cover story of the October 2015 edition of ICG Magazine. She is also featured in the November 2015 and November 2010 editions of American Cinematographer magazine.